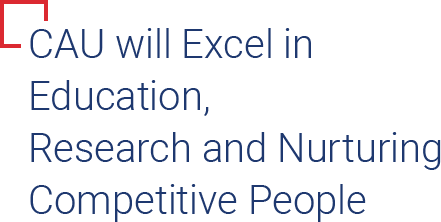 Expecting its centennial in 2018, CAU is running toward becoming a university that excels in education and research, aiming at nurturing competitive talented people needed in the country and society.
A university serves its nation through quality education. Under its slogan 'Justice and Truth', CAU is in the 'selection and concentration' phase in focusing all its might on becoming a university that teaches well.
We are making every effort to invite excellent students and provide them with best education. All members of CAU faculty and staff join their forces together in taking care of each and every student.
Dr. Kim Chang SooPresident, Chung-Ang University
March 2016