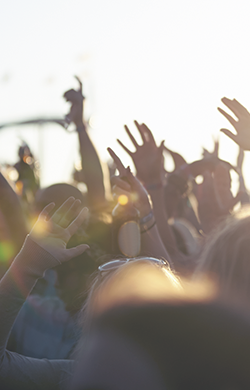 Extracurricular Student Activities
While striving for academic achievement is a primary goal in the campus, participating in extracurricular activities is another key part of life at Chung-Ang. Well over 100 student clubs and organizations are progressively involved in diverse areas.
Annual Festival
Chung-Ang Hanmadang, one of Chung-Ang's major festivals, is held annually at around October 11 to celebrate the university's "birthday." This vibrant festival is participated in by the students, faculty, staff, alumni, and local community and features a colorful array of academic, artistic, and physical activities.