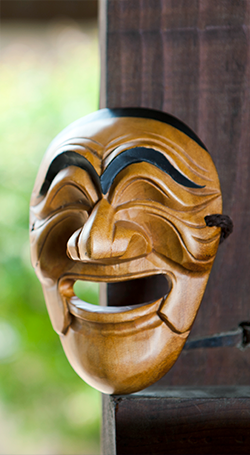 Introduction
The CAU International Summer Program (ISP) is a hybrid program providing students with a window into Korea coupled with courses and cultural experiences that foster anunderstanding of Korea's culture and society.CAU welcomes students from around the world to enjoy various courses covering Korean culture and society as well as earning major course credits from overseas professors specialized in Asia and Korea in subjects ranging from Business, Social Sciences, International Relations, Korean Language, etc. Courses will be offered by some of the top faculty at CAU, as well as from top universities from all over the world. Students will have numerous cultural and experiential activities diving right into Korean culture and making lasting friendships with fellow international students and local CAU students.Students will be able to choose the session they wish to take according to their home universities' academic calendar and the classes they want to take.
The Program in Brief
For the past several years, many Asian countries, especially in Southeast Asia, have been swept by Hallyu, the Korean cultural wave. Never before has one nation spread its culture to others within such a short time and with such speed and enthusiasm, all thanks to the rapidly developing telecommunication technology. Each year, tens of thousands of visitors from other countries have been streaming into Korea, specifically to learn about and personally experience its wonderful culture and customs that were introduced to them through mass media. Chung-Ang University is particularly proud of this phenomenon because for the past 80 years, it has been at the forefront of cultivating the nation's cultural heritage in traditional music, dance, drama, and other performing arts. The majority of the individuals responsible for Hallyu are CAU graduates. Chung-Ang University offers an opportunity to a select group of international students to learn and experience the essence of Hallyu through the summer program. During their short stay in Korea, the students will be given many opportunities to immerse themselves in the culture and customs of the country, and to learn much about its dynamic economy, politics, business, and people. International students who participate in the summer program will have the opportunity to have fun with fellow international students and participate in interactive activities with Korean students involved with the program. Chung-Ang University provides its international students with a comfortable living environment during their stay through the on-campus dormitory. CAU promises a fun and exciting summer experience to all those who will come and join this program. Perhaps what's best about the program is that the students will earn 5 or 6 credits that can be transferred to the home universities as well.